4H is collecting items to create packages for the homeless. Their goal is 50 packages. Please donate items now through February 14! Post Made by Media Arts Student Tori M.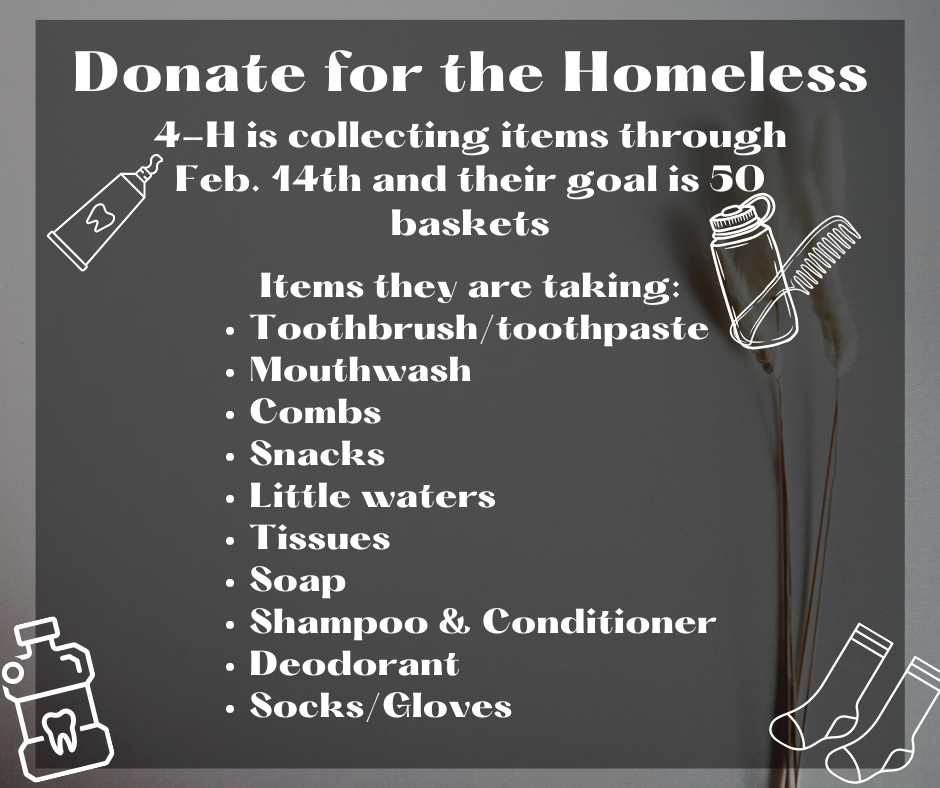 Congratulations to our Lady Cats on their win against Maryville Christian last night 48-46! Post Made by Media Arts Student Caden W.

Prom tickets are on sale now! You must be a junior or senior to purchase a ticket. They are $30 each until March 31st. They will be $40 starting April 1st. Get your tickets early! The prom will be at Rothschild on April 29th from 7pm-11pm. We will have prom contracts in the front office. A prom contract has to be filled out before you can attend prom. You can purchase tickets for prom from Mrs. Vowell. Prom contracts are turned in to Mrs. Given.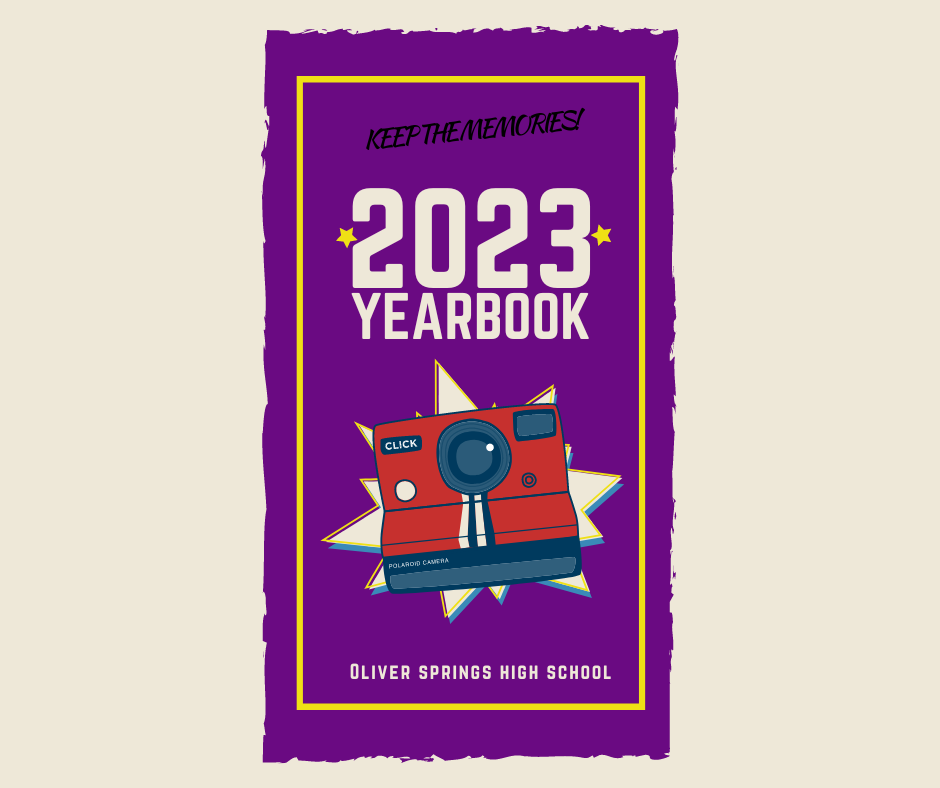 Don't forget about the basketball games this week! Tonight at home vs Wartburg and Friday @ Sunbright! Post made by Media Arts Student: Madeline P.

Attention Senior Parents of the Class of 2023, this is the LAST CALL to purchase a Senior Ad for your student in the yearbook or to send in baby photos for the yearbook. Please get these items submitted ASAP as time is quickly running out! For Senior Ad: Fill out the document at this link and send it in with the money to Coach Rather!
https://docs.google.com/document/d/14lqgs5XWCpXyU8pBbMCHRnGGjJIxVcOI2dNbw4duWJQ/edit?usp=sharing
For Baby Pictures: 1. Send in a hard copy photo, Coach Rather will scan and give back to the student. 2. Send a digital copy to Coach Rather's email,
wrather@roaneschools.com
Please email Coach Rather with questions!

Be sure to support the Bobcats tomorrow night here at OSHS against the Wartburg Bulldogs! Post made by Media Arts Student: Carlee G.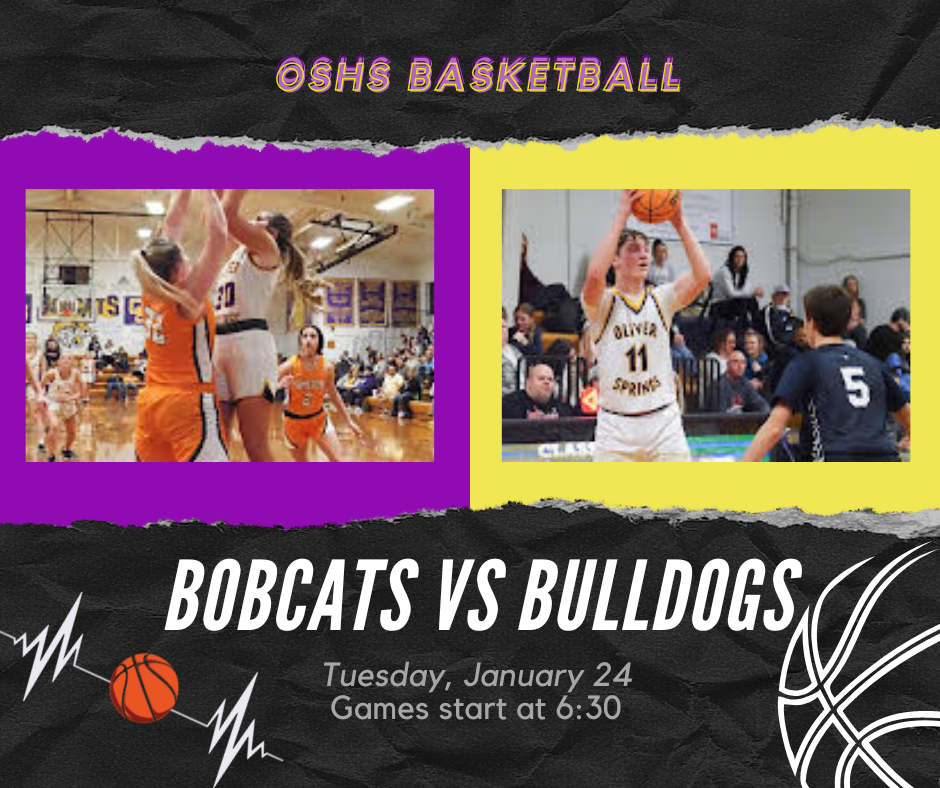 If any student (9th, 10th, or 11th grade) would like to apply for Roane County Youth Leadership program, please stop by the Counseling Office and pick up an application. It is a six month program with a start date of May 22nd - 26th being camp week. Deadline to submit an application is February 15th.



Be sure to support the Bobcats this week as they take on Anderson County and Oneida! Both games are home games. Tonight's games against AC have tip off times of 6:00 and 7:30. On Friday, the Lady Cats will tip off against Oneida at 6:30 with the boys following at 8.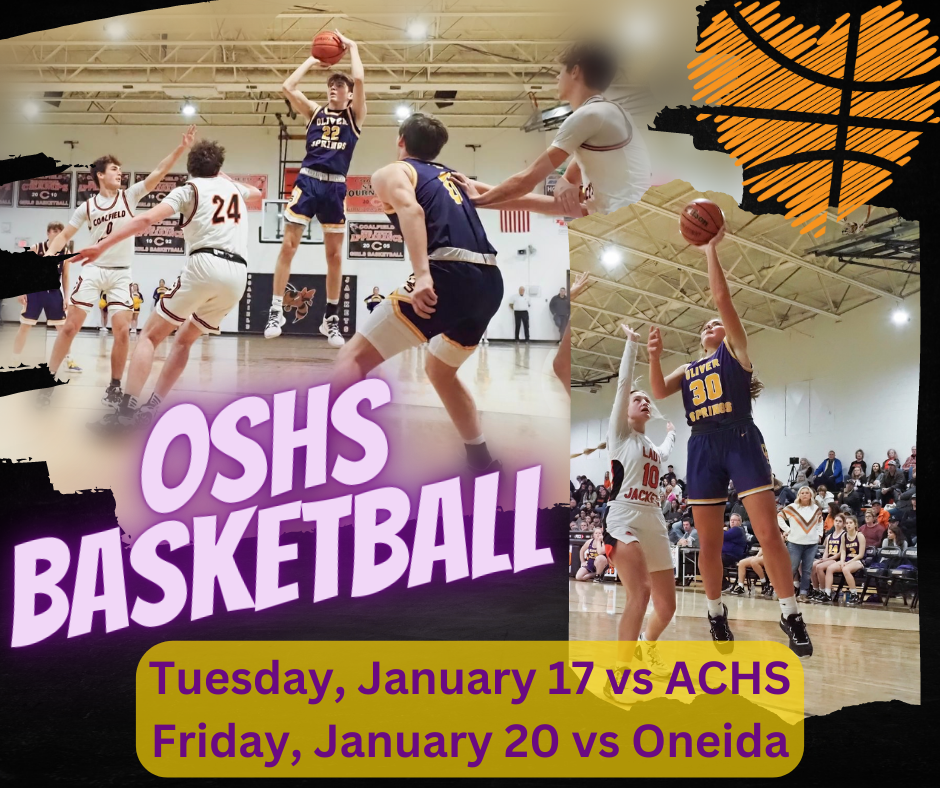 CLASS OF 2023 SENIORS: Do not forget about the MANDATORY TN Promise meeting on TUESDAY at 3:50pm! It is required to be there to keep your scholarship! Please contact Ms. Carpenter for more information.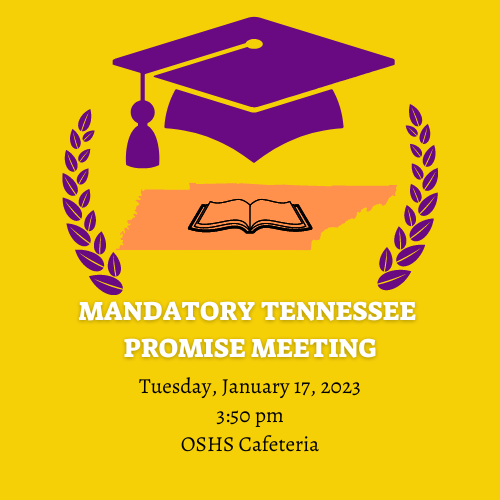 OSHS defeats Coalfield at Coalfield last night in an intense battle with a buzzer beater by Javen Barger to win the game 49-47! Congratulations, Bobcats!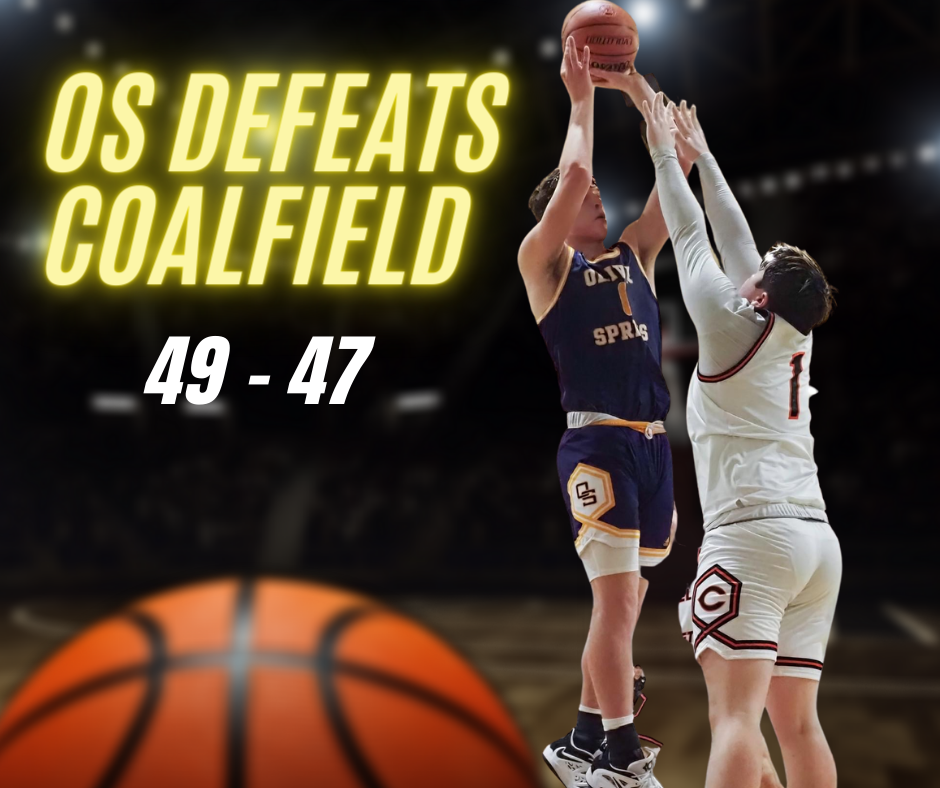 Don't forget that there is no school on Monday, January 16! We will see our OSHS students back on Tuesday, January 17, 2023!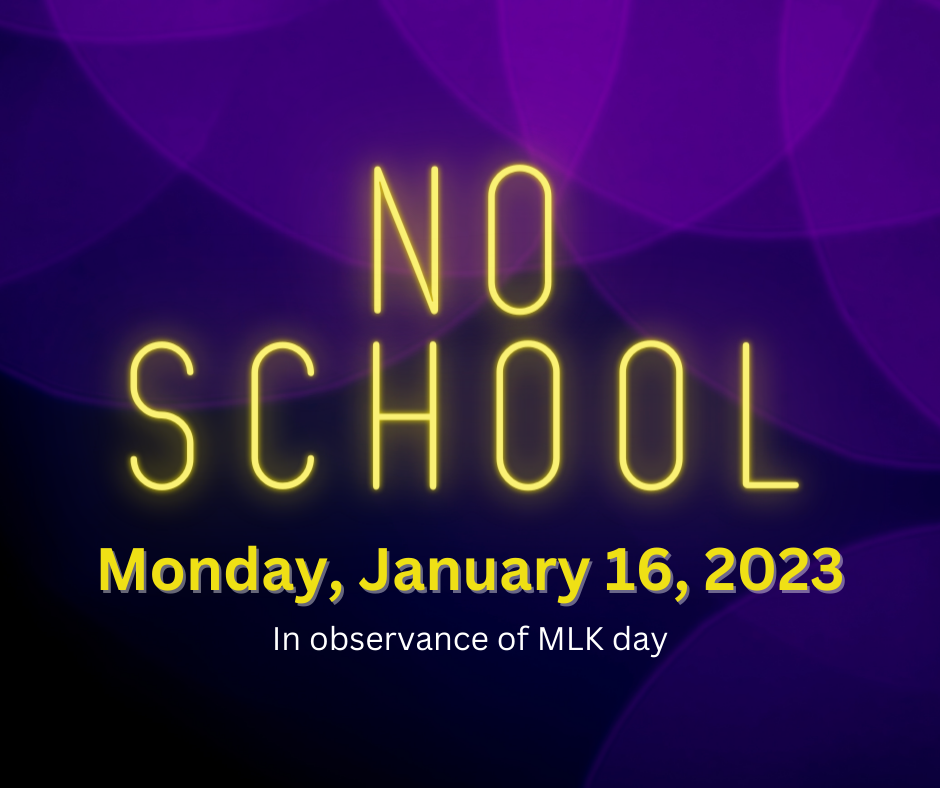 OSHS had a lockdown drill today (1/13/23) administered by the county. Everything is fine and the students did a great job abiding by the lockdown procedures.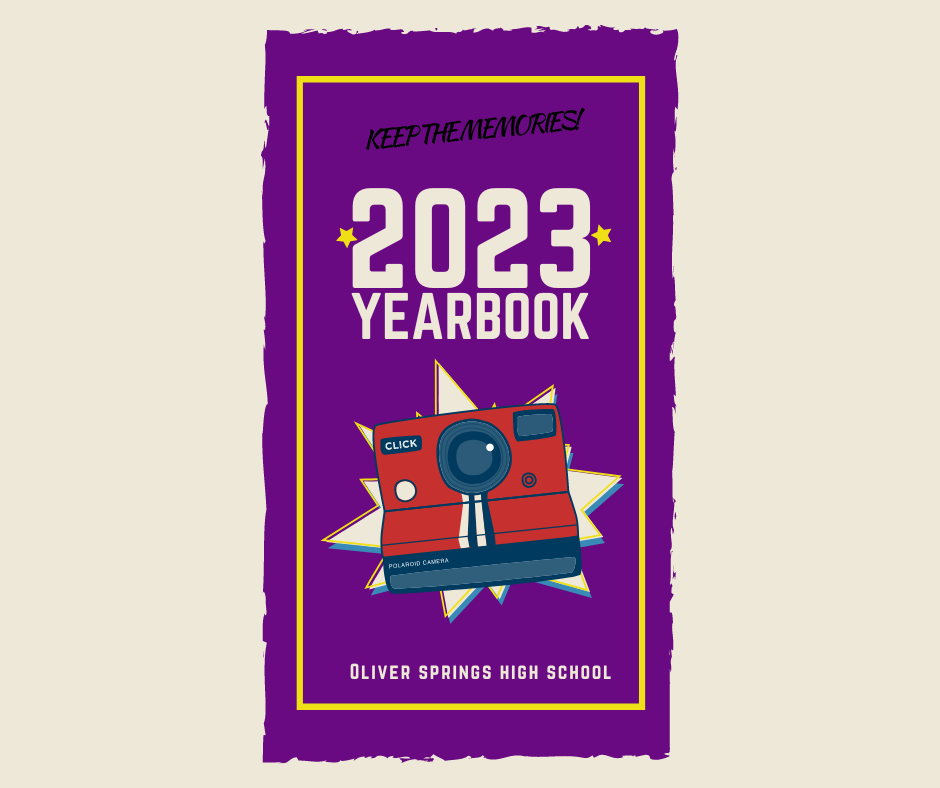 There will be a TN Achieves Mandatory meeting on Tuesday, January 17, from 3:50 – 4:50pm.